News Center
Queclink Wrapped Up MWCA 2017 with Acclaims
On September 14 local time, MWC Americas 2017, a world-class event konwn in telecommunicaiton industry, was brought to a successful end in San Francisco, America, bringing off its productive seminars and exhibitions during three days.

From September 12-14, Queclink N335 Booth has been decorated in a simple and neat style. Our LTE products, as a high point in display, occupied the prominent position and continuously brought audience to Quecklink, consulting detailed information and disscussing about business cooperation.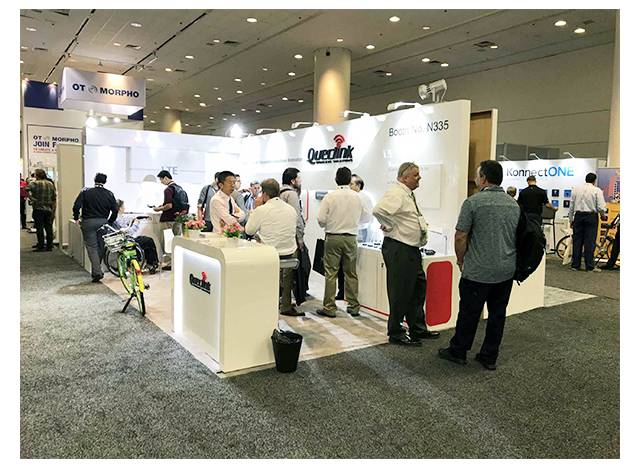 ▲ Discussions and negotiations between Queclink and audience on products and applications
Queclink always takes Americas as a key marketplace for our strategic expansion of international business. Thus, it is natural for us to move to LTE products, in a time when 4G technique becomes broadly accepted in the North America. 
Our LTE devices, based on the established product lines, are designed with all advantages and functions of previous 2G/3G products to realize wide applications from fleet management, asset tracking to UBI and more, only that they will support multiple LTE band, and integrated with bluetooth module and CAN Bus interace, etc. to better serve advanced needs in the current world.
At N335 booth, a color painted bike has also struck each audience on site. At present, all such bikes from LimeBike in America, the local-based brand of shared bike, can use a customized locker provided by Queclink, which features fast unlocking via code-scanning and geo-fences setting, etc. This showcases our product application for related business and proves Queclink's achievement in such project.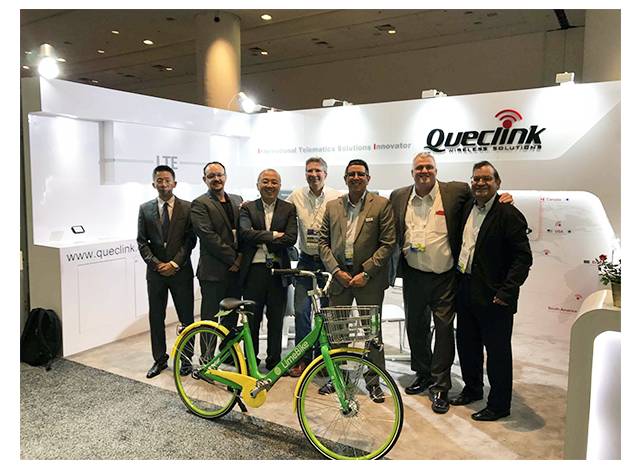 ▲ Queclink customized product  applied on LimeBike shared bikes
In a word, MWC Americas has been a successful event, and where Queclink wins acclaims with our exhibition and prove our capacity in the telecommunication world. Queclink will move on to serve global customers with leading products and services in this field.